The Mandalorian's Popularity | The Loop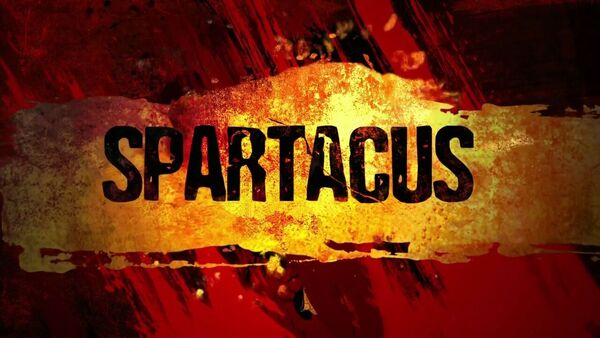 Spartacus is an American historical drama television franchise created by Steven S. DeKnight. It is televised by television network Starz, premiering on January 22, 2010, and concluding on April 12, 2013. The series was inspired by the historical legend of Spartacus, a Thracian gladiator, who from 73-71 B.C., led a slave rebellion against the Roman Republic. DeKnight serves as the lead writer and executive producer of the series. The show has been rated TV-MA for graphic violence, profanity, and strong sexual content. Filming is based solely in New Zealand.
The show is comprised of 3 seasons and a prequel. The first season is titled Spartacus: Blood and Sand. After filming of the season was complete, the production team announced a second season to be produced. However, it was delayed due to lead actor Andy Whitfield being diagnosed with non-Hodgkin lymphoma. Because of the delay, Starz produced a six-episode prequel titled Spartacus: Gods of the Arena, to introduce a backstory and to give Whitfield time to recover. Pre-production of season 2 continued when Whitfield was announced cancer-free, however his cancer recurred, and Starz officially re-casted the role to Liam McIntyre for the role of Spartacus for season 2, titled Spartacus: Vengeance. Whitfield gave his blessings, and passed away on September 11, 2011. On June 4, 2012, Starz announced the third and final season, titled Spartacus: War of the Damned. War of the Damned premiered on January 25, 2013.
Spartacus is set during the later days of the Roman Republic. The story focuses on the gladiator champion, Spartacus, and the events leading up to and during the Third Servile War. Spartacus must tackle the very might of Rome in order to realize his cause: the freedom of all slaves.
Blood and Sand
Edit
---to be added---
Gods of the Arena
Edit
​---to be added---
Vengeance
Edit
​---to be added---
War of the Damned
Edit
​---to be added---
Television Series
Edit
Cast and Characters
Edit
Production Crew
Edit
Production
Edit
On October 27, 2007, Starz announced their new series titled Spartacus. It was said to have a "entirely new twist on the ancient legend, will utilize virtual environments giving it a unique graphic novel look and style, along with a fresh narrative approach." Starz officially greenlit the series, and production began in New Zealand in early 2008. The first season, Spartacus: Blood and Sand, premiered on January 22, 2010. On December 22, 2009, a month before it premiered, it was announced that the show was renewed for a second season by Starz.
During the pre-production of season 2, it was announced that production was delayed due to Andy Whitfield being diagnosed with the early stages of non-Hodgkin lymphoma. Due to the delay, Starz announced in May 2010 the production of a prequel, Spartacus: Gods of the Arena, to allow lead actor Whitfield time to recover. The prequel introduced new characters while maintaining old ones. John Hannah became the lead and reprised his role as Quintus Lentulus Batiatus. Dustin Clare was introduced into the series as a protagonist and Gladiator champion Gannicus. Production began in August 2010, and the prequel premiered on January 21, 2011.
After the prequel was wrapped, production of season 2 went underway, and Andy Whitfield was planned to return to the set. However, in September 2010, Starz announced that Whitfield's cancer had returned and that he had decided not to return to the set. For some time it was debated whether the production crew should continue or not without their lead star, who they said brought "gravity and heart" to the role of the famous warrior. "It's unheard of to recast your titular character in a television show, and we did a lot of soul searching about whether we even wanted to try." Spartacus creator Steven S. DeKnight said. "And then Andy Whitfield said, 'I really think the show should go forward without me. I give you the blessing. I want this story told.'" It was decided that production will continue, and on January 17, 2011 it was announced that Liam McIntyre was selected to take over the role of Spartacus. Before his death, Andy Whitfield gave his blessings to him.
On February 26, 2011, DeKnight revealed that Lesley Ann-Brandt, the actress who portrayed Naevia, would not be returning in season 2 due to the delay in production. She was replaced by actress Cynthia Addai-Robinson.
After much delay, the second season finally premiered on January 27, 2012. On November 7, 2011, two months before the premiere, Starz announced a third season for the show. On June 4, 2012, Starz announced that the third season, now entitled Spartacus: War of the Damned, will be the final season of the television series. It premiered on January 25, 2013.
Accolades
Edit
Other Media
Edit
Motion Comics
Edit
In 2009, a comic series was adapted by comic book publishing company Devil's Due titled Spartacus - Blood and Sand. It is comprised into four different stories and is the prequel to the television adaptation of Spartacus: Blood and Sand.
In 2012, Titan Books announced the publication of a series of novels based on Spartacus: Blood and Sand.
The first book was written by J.M. Clements and was released on January 3, 2012. It is set between the episodes Shadow Games and Delicate Things.
The second book was written by Mark Morris, and was released on August 21, 2012. It is set between the episodes Mark of the Brotherhood and Whore.
Video Game
Edit
On Facebook, there where two Spartacus games. The original one allowed the player two run their own Ludus, while Spartacus: Vengeance The Game, allowed them to take the role of a commander under Spartacus during the early stages of the Third Servile War. Both games have both since been deactivated.
In 2012, Spartacus Legends was announced by video game company Ubisoft. Kung Fu Factory developed the fighting game based on the television series. Legends was released on June 26th, 2013 for the PlayStation Network and Xbox Live Arcade.
Community content is available under
CC-BY-SA
unless otherwise noted.